---
---
---
---
---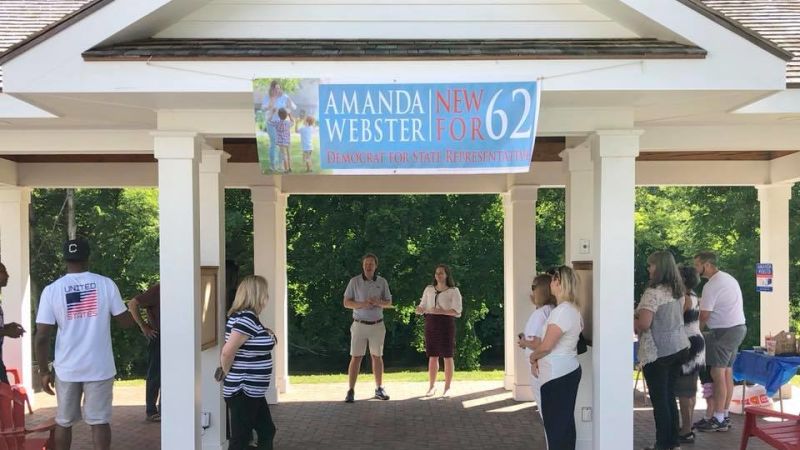 Along the banks of the Farmington River in New Hartford, Democratic Candidate for the 62nd House District Amanda Webster, hosted a highly successful Community Day of Action on Saturday. Friends and supporters gathered to hear House Majority Leader Matt Ritter speak about why he knows Amanda will be an incredible representative of the 62nd district. Also, in attendance to support Amanda were Attorney General candidate William Tong's wife Elizabeth and Treasure Candidate Shawn Wooden.
During lunch, everyone was treated to a surprise guest, Ned Lamont, Democratic candidate for Governor. Lamont spoke very passionately in support of Amanda and answered questions about both his and Amanda's plans for the future of Connecticut.
Amidst all the excitement, volunteers took to the phones to make hundreds of calls in support of Amanda and her amazing campaign. Others took to the streets to have important and impactful discussions at the doors about what issues are most significant to New Hartford voters. The momentum of this amazing campaign continues to gather strength as Amanda reaches out to voters in every town in her district.
---
---
---
---
---
---
---
---
---
---
---
---
---
---
---
---
---
---
---
---
---